8 Workspace (G Suite) Alternatives You Seriously Need to Check Out
Whether your business is small, large or somewhere in between, it's likely made up of many moving parts that need to work together like a well-oiled machine in order to succeed. For most organizations, that requires investing in a team collaboration and productivity suite that enables different departments to easily share information, communicate with each other, streamline workflows and stay on track with project goals.
Google Workspace — formally G Suite — was launched with those exact goals in mind, and has delighted millions of business users with its robust feature set, secure third-party email hosting and 99.9% Service Level Agreement for covered services, but a recent price increase has led some customers to take their business elsewhere.
Are you considering making the switch from Google Workplace to something more affordable? Check out our list of Workspace alternatives to kickstart your search.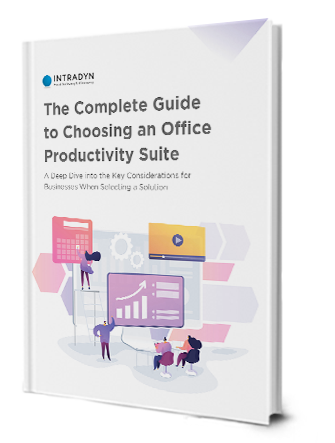 Empower Your Employees to Do More with the Right Tools
Google Workspace, Zoho Workplace, Microsoft 365 and more — start your search for the ideal office productivity suite with our brand-new, in-depth eBook.
Get the eBook